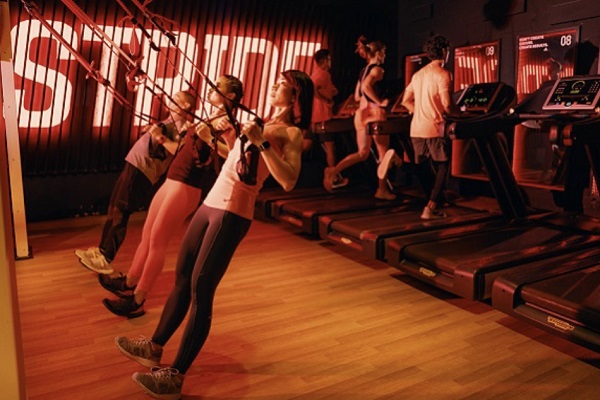 MAY 11, 2021
Kuala Lumpur-based Evolution Wellness has appointed Fitness Business Sales to bring its premium boutique gym brand, FIRE Fitness, to Australia.
The move follows the leading health club operator – whose portfolio of brands also includes Celebrity Fitness and Fitness First – having announced its expansion into the Australian market earlier this year.
Since launching in Malaysia in 2015, FIRE Fitness has established a leading position in the local premium boutique segment, delivering some of the most popular boutique fitness class experiences in today's market. Across the four FIRE Fitness clubs (known as FIREStations) in Malaysia, classes are delivered both virtually and live in-club. These include BARRE, FORCE, RIDE, STRIDE, and STRIKE and these signature programs boast time-efficiency and formats that combine multiple exercise modalities to deliver results.
80% of Signature classes are fusion classes – STRIDE is a blend of treadmill running, weight training, and bodyweight movements; STRIKE sees treadmill work replaced with boxing moves; while RIDE Yoga combines high intensity bike sprints, followed by a power yoga segment to enable participants to enjoy a unique blend of HIIT cycling with the calmness of yoga.
Explaining the role of his consultancy in driving Fire Fitness' growth, Damien Bain, co-founder and Director of Fitness Business Sales, advised "our appointment to roll out this unique and popular fitness brand on Australian shores is really exciting.
"The success FIRE has already gained in Southeast Asia, as well as its popularity via virtual classes, among participants from all over the globe – including Australia – is a 'sure fire' indicator of the positive response we're anticipating, to the local launch of this boutique fitness brand."
Fitness Business Sales will release Australian sites shortly, with the first 10 locations to join the FIRE brand eligible for an exclusive offer.
To find out more about FIRE Fitness contact Damien Bain on 0414 738 461 or email damien@fitness-business-sales.com.au